Holland or Netherlands?
Well, glad you asked because I always had the same question until I had the curiosity to actually research it. If you say Holland you refer to Noord-Holland and Zuid-Holland, which are two provinces of the Netherlands. The Netherlands is made up of 12 provinces… so, if you say Holland you're just talking about a part of it. Although Holland is often used as an interchangeable word for Netherlands, it's not!
Ok, now that that's out of the way, let's start with the list.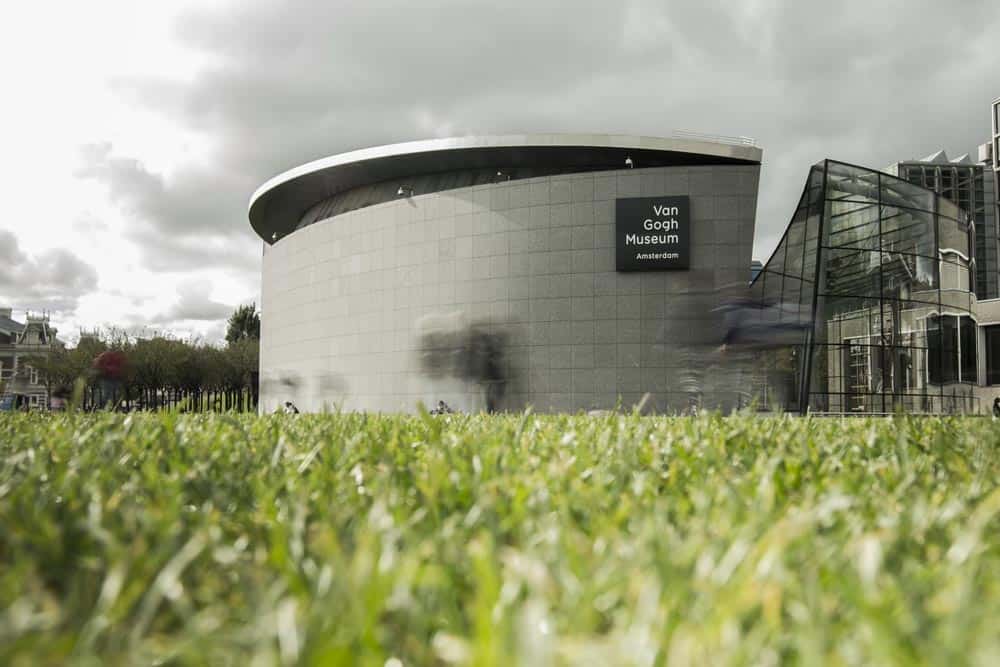 Did you actually think I'd start this list with any other thing? Of course not! Listen, I'm a big fan of museums and art AND Van Gogh… so it was a no brainer. This museum has the biggest collection of works from Van Gogh but also, it's in the Museum Quarter in Amsterdam. If you visit the Van Gogh Museum, you can also take a look at the Rijksmuseum, dedicated to Dutch art and history; the Stedelijk Museum, dedicated to modern and contemporary art; and the Concertgebouw, a concert hall.
2) Pet seals at Texel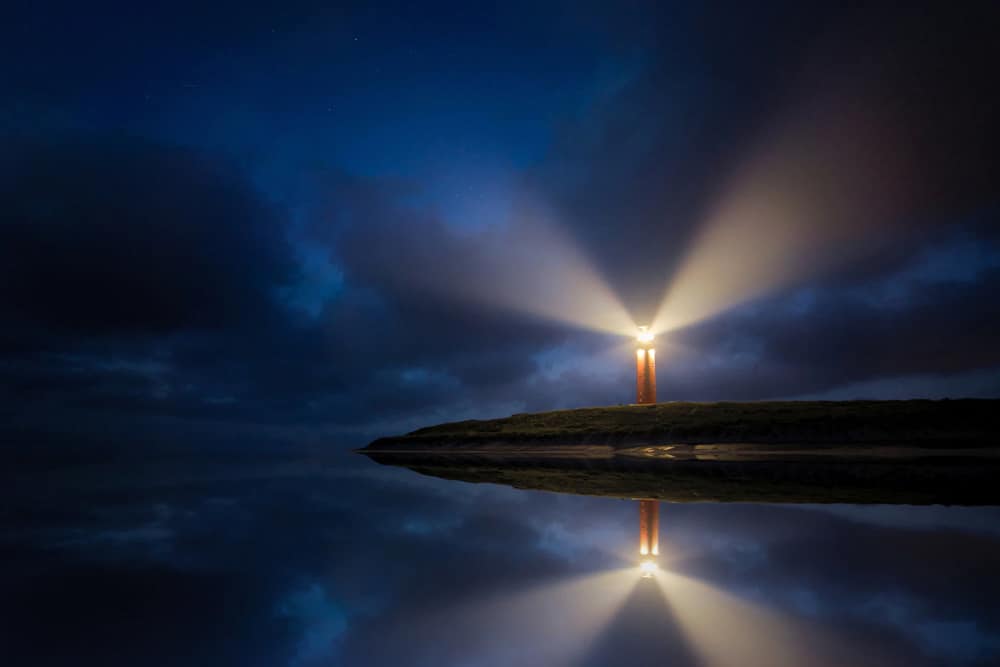 If you don't like seals, I bet you'll like to take a photo like this in the lighthouse of Texel
Texel is one of the Dutch Wadden Islands and it's in the north part of the Netherlands. If you already have your Netherlands travel itinerary but you're looking for something different, go to this place!
For those of you who are wildlife lovers, visit the Ecomare. Ecomare is a museum/aquarium/natural reserve that you HAVE to experience. They rescue seals and they are SO CUTE, you'll want to stay there! The information around the place is displayed in 3 languages, so learning and understanding everything will be easy. Find all the information about it here.
And, if you're a bit thirsty after Ecomare, go to Texels Brewery. They produce one of the finest beers in the Netherlands. The tour around the brewery is also interesting.
3) Wadlopen in Friesland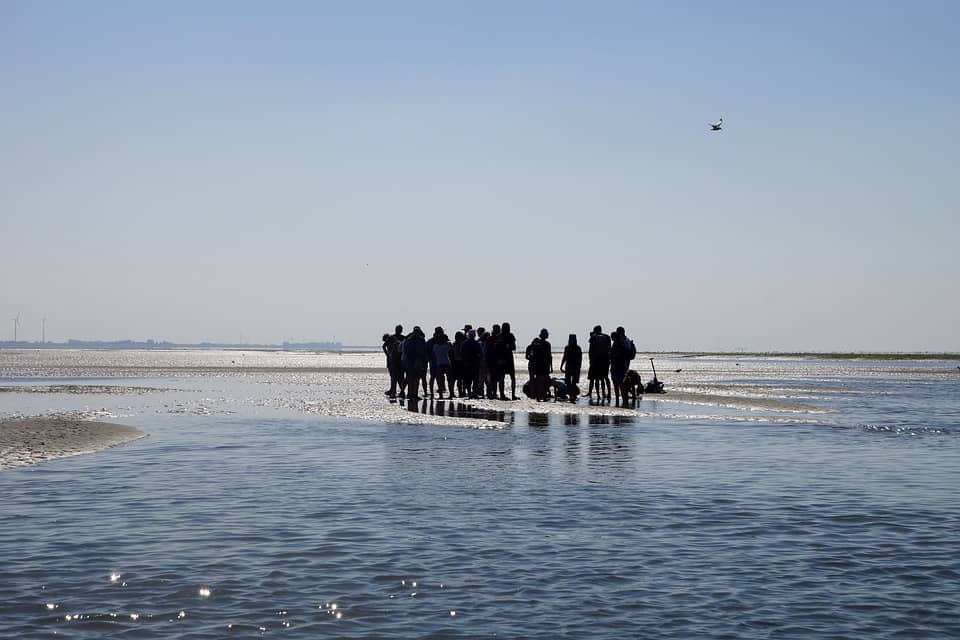 Do you know what wadlopen is? It's mudflat hiking. What again? Basically, this is waiting for a period of low water to walk on mudflats… kind of like walking on the floor of the ocean. The cool thing about this is that it can only be made in very specific parts of the world, the Netherlands is one of them. Typically, people who practice wadlopen in the Netherlands travel to places between Friesland and the Frisian Islands to experience it.
Since the practice depends on the tide, you can't just go any time. Check the times and tours available here.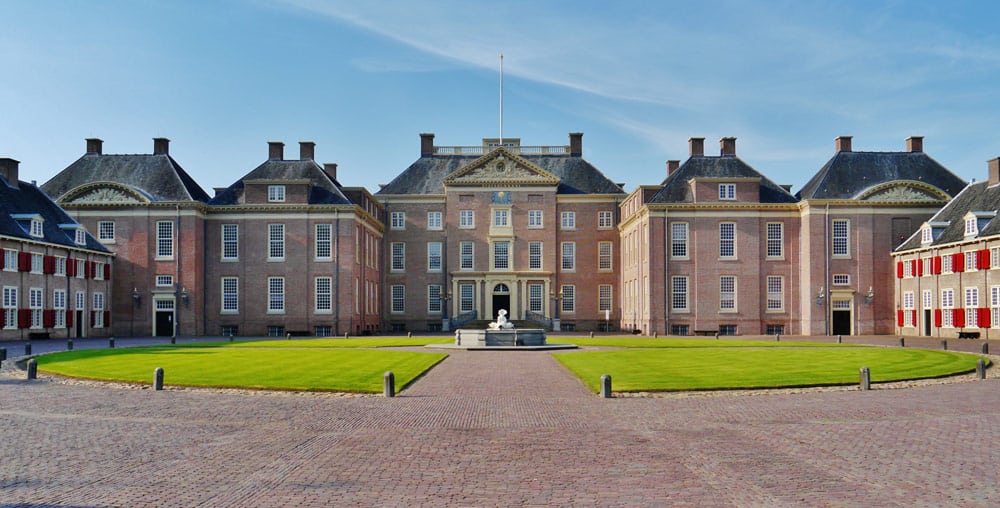 Photo by Zairon used under the Creative Commons Attribution-Share Alike 4.0 International license
Paleis Het Loo is also called Little Versailles since it resembles this French construction. Among the things to do in Netherlands, this is one of the most interesting. The Paleis went under renovation during the last months but it will open again on November 20th. This palace was built by the end of the 17th century and it was used by Queen Wilhelmina until 1962. After her death, it was given to the State. Now, this place is a museum.
The stables and the surroundings of the palace can also be visited and there are walking tours. Check the practical information for your visit here.
5) Chill on the beach in Scheveningen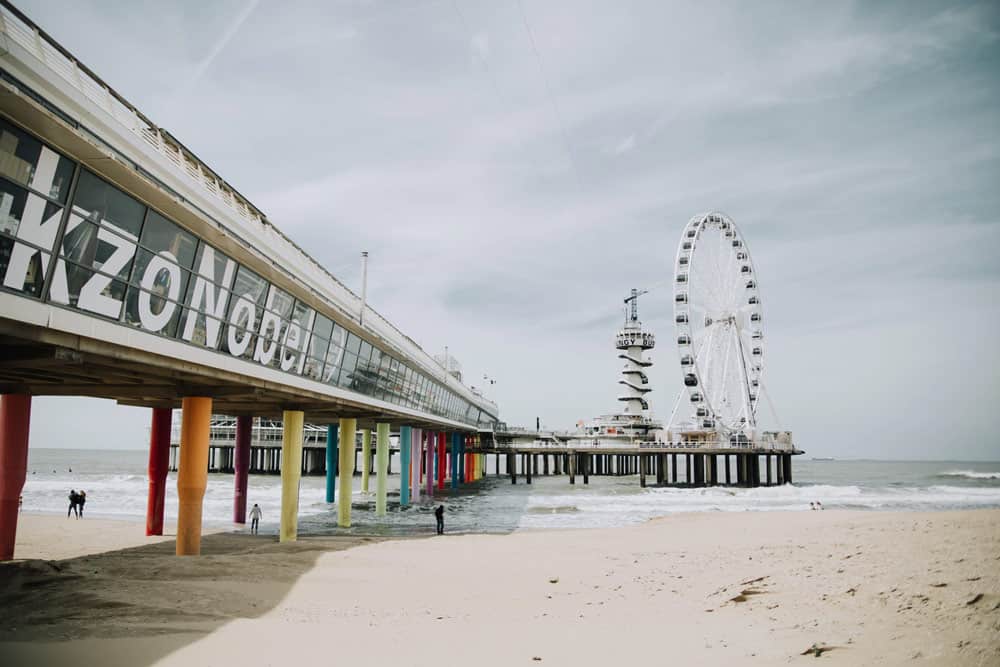 Scheveningen must be on your list if you travel in Netherlands if you like chill, cool locations. This is more like a new place with modern resorts, beach clubs, a nice pier, and even a lighthouse. Also, you can do some water sports… but you'll go there just to chill, right? And, if you're tired of just chilling around, go to two of the coolest places in Scheveningen. First, the LEGO Discovery Centre and then, Madurodam, where you'll find miniatures of important Dutch buildings (these are great activities if you're traveling with children, by the way).
6) Enjoy the nightlife in Groningen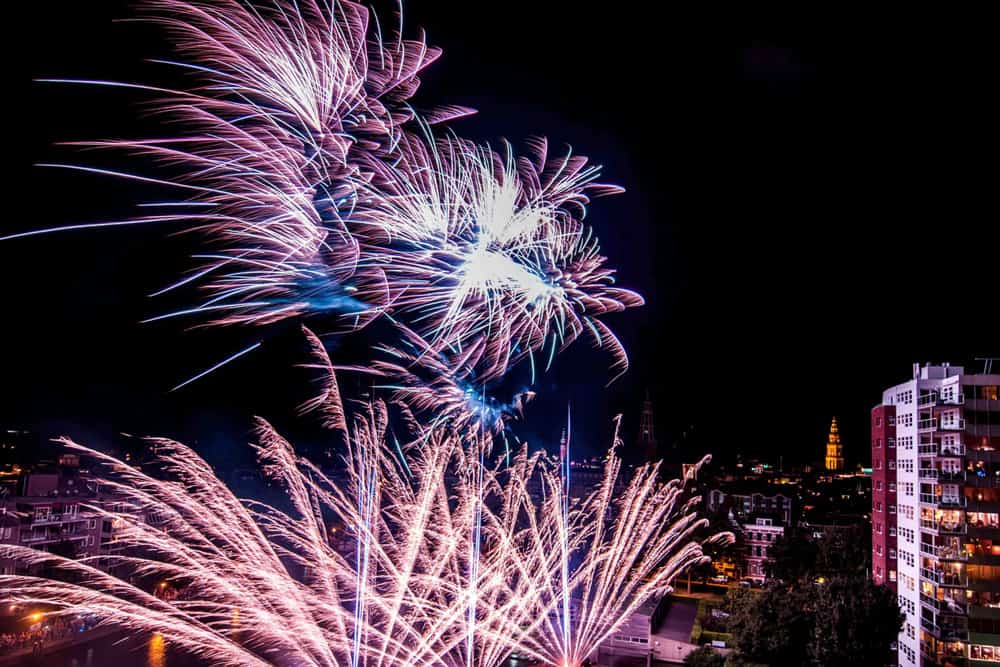 If you're looking for some cheap travel options in Netherlands, well… you're in for a treat (ish-to be honest). Groningen is a city full of students, so cheaper options in food, drinks, and accommodation are available. As with almost any students' city, Groningen has an amazing nightlife. It's the only Dutch city that has no fixed closing time for bars, so the party goes on until late hours in the night. If you're going, go to Vera, a concert venue that always has something interesting going on (and you can get tickets for concerts for as cheap as €2!).
And, for the next day, also visit the Groningen Museum, with fantastic architecture and art, of course; the Martinitoren, the bell tower of the Martinikerk; and De Hoornseplas, a lake where you can chill, swim, and have a picnic.
7) Watch monkeys in Apeldoorn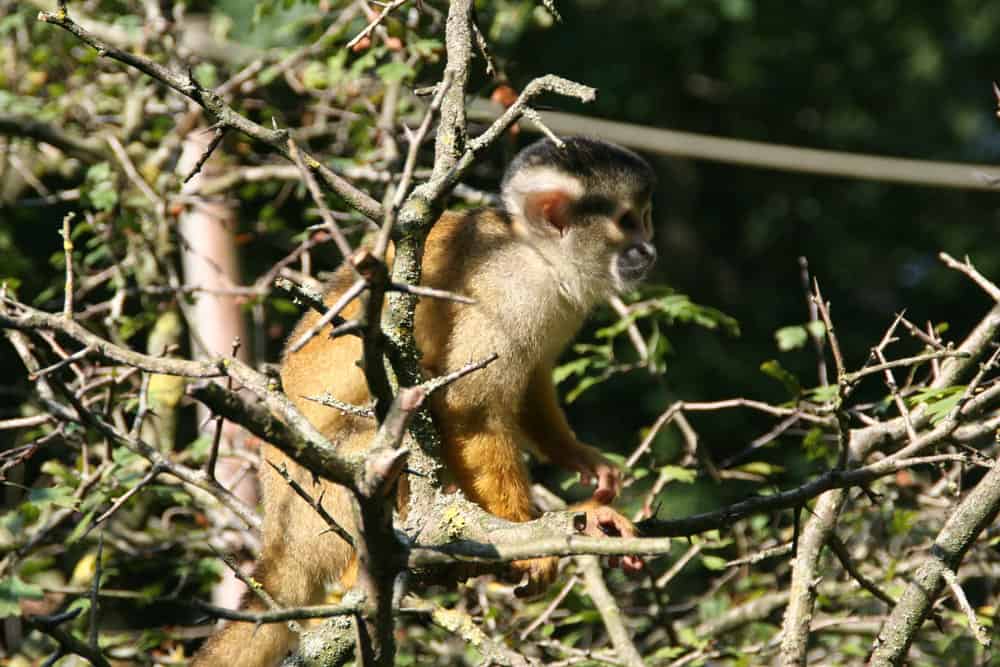 Definitely, one of the Netherlands top tourist attractions! Apenheul is a zoo where you can watch just monkeys and primates. The special thing about the Apenheul is that the monkeys roam around freely in most of the areas. You walk around the park and monkeys can jump right in front of you! I'd recommend you to take a guided tour, especially if you're traveling with kids. Also, they have a nice selection of food and snacks. Be careful, the monkeys could steal things from you!
And just for fun do the Which monkey are you? Test on the website of the zoo before going. I'm an orangutan (real thinker, practical, unique and focused on my things, with a solution for everything, and not into busy places… yes, I'm definitely an orangutan, who would've known!).
8) Go on an architecture tour in Rotterdam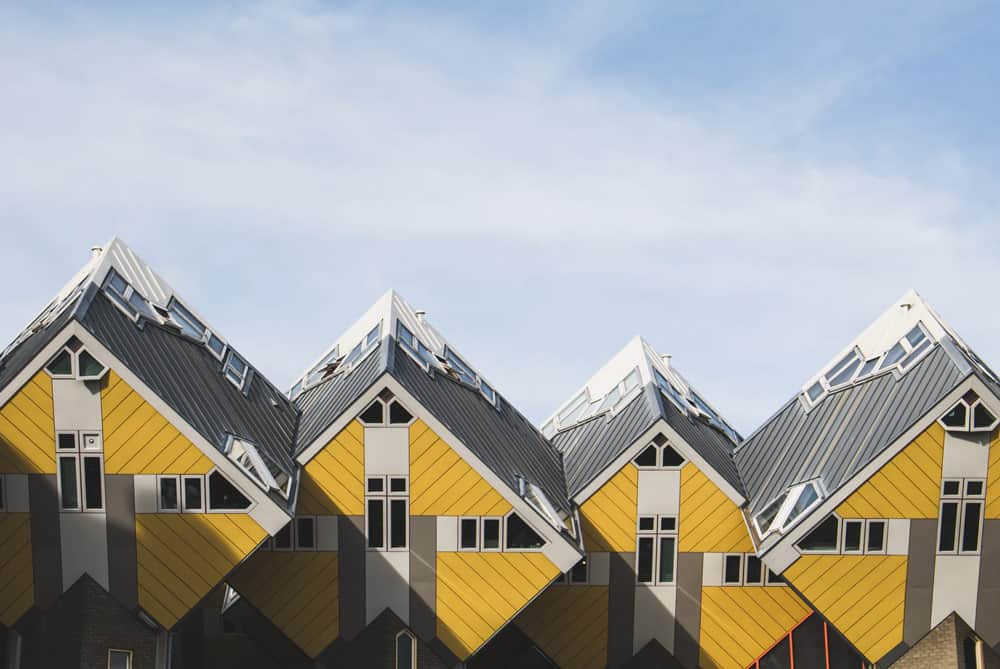 Cube Houses in Rotterdam
It's no secret that Dutch architecture is one of the most influential, recognizable, and sophisticated in the world. Even though you can see interesting architecture all over the Netherlands, go to Rotterdam if you want to enjoy that, plus a vibrant art scene.
If you're interested in architecture, Rotterdam is the place to go. There are tours that will walk you through the most important buildings, but you can also make a walking tour by yourself (this is a very good and complete blog post on a self-guided architecture walking tour in Rotterdam).
The buildings you can't miss are the Cube Houses, which is also a museum; the Market Hall, to also go shopping; and the Erasmusbrug, the iconic white bridge of Rotterdam.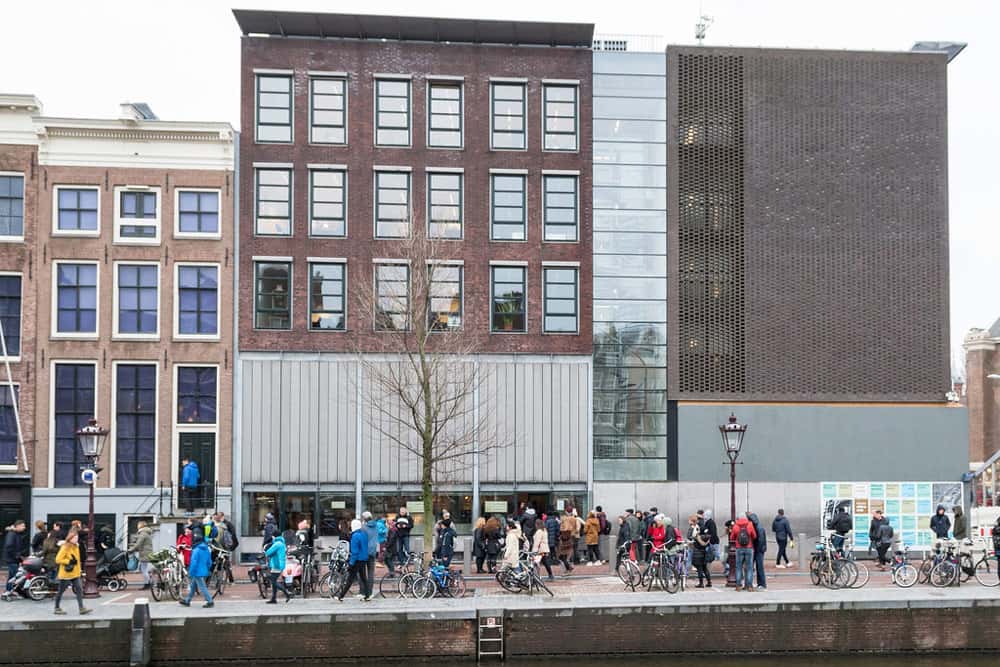 Photo by dronepicr used under the Attribution 2.0 Generic (CC BY 2.0) License
This is probably already on your list of places to visit in Amsterdam. Inside this house, you'll understand the hardships Anne Frank and her family had to experience. I think museums like this are extremely important at times like the ones we're living right now. Go with an open mind and open heart to learn and understand why we can't let mistakes of the past be repeated again.
Your ticket (€10,50) includes a free audio guide that you must take to fully understand all the exhibitions and objects displayed there. Also, take the introductory tour.
Ps. Tickets are only available online and you have to be there at the specific time you bought them for. Buy them with at least 2 weeks of anticipation. Also, plan around this activity so you're there at least 15 minutes before the time of your tickets. Buy the tickets to Anne Frank house here.
10) Camp in the dunes of Netherlands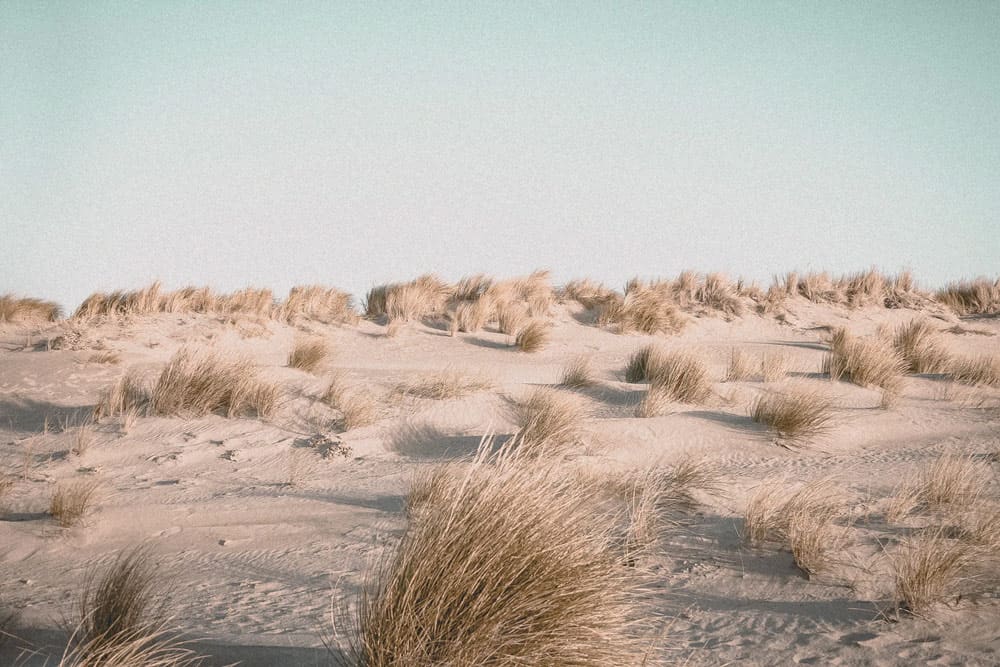 Camping is something not everybody likes but, believe me, in the Netherlands, you'll want to do it. This country has facilities for every type of camper, from the professional ones in areas with no electricity but surrounded by nature, to people that don't even like camping, with glamping sites that you'll never want to leave.
But what's so special about the dunes? Well, glad you asked. First of all, the dunes protect the country from the sea. Did you know a third part of the country lies below sea level? The plants of the dunes make the sandhills strong enough for them to protect the Netherlands. They're of great importance! Also, once you're there, you'll feel relaxed with the silence and tranquility of them.